The History Of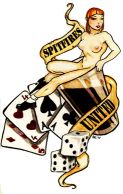 As told by Michael "Stilts" Beck
"You're doing what? Okay, fine, don't answer me, you prick..."
Such was my first reaction upon hearing that my roommate Taylor was starting a band with his buddies George and Dimitri, with George's brother Geoff playing drums. At the time, just after DC United brought home the very first MLS Cup after a hard fought match on a cold, rainy evening in Foxboro, MA. At some point during the match, Taylor and I almost came to blows over something so stupid that neither of us can really remember. I recall him being held by his shoulders and he tried to lash out at me with his boots while I was being held by my waist, attempting to reach him with my fists. We were separated like children and, as such, didn't speak to each other for a few weeks afterwards, even though we lived in the same apartment and worked together every day. The silence was finally broken over this new band he was involved in with Dim and George, and United Firm 121, later shortened to just United 121, was born.
Taking the name from Section 121 of RFK Stadium, our perch for every DC United home game, United 121 soon hammered together a 3-song demo which included "Rich Boys", an early version of "Wisconsin Slum Boys", and the imaginatively named "Anti-Nazi Song", which later became the fan favorite "Patrol". At this point, the band consisted of Taylor on lead vocals, Dimitri on bass, George on rhythm guitar, Geoff on drums, and Chris (who did an impeccable Mickey Fitz impression) on lead guitar. The songs were your basic Oi! fare, borrowing heavily from the likes of the Cockney Rejects and the 4-Skins. Fast and sweet, they were merely a taste of what was to come. Soon after the demo, Chris bailed for one reason or another and I was recruited in his place, but not before the band played its very first show, sans Geoff, opening for the Business and Warzone at the then-named Capitol Ballroom (now known as Nation). Chris played drums in Geoff's stead, and the band staggered its way through five or six songs. It was rough, but it was the start of a resurgence of street punk in DC.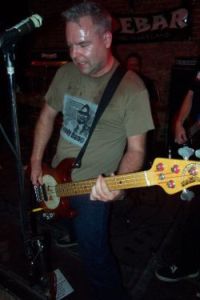 After I joined the band, we managed to write a decent amount of new material and rework some of the old. The perennial favorite, "Hooligans", was re-arranged around this time, and it quickly became a fan and band favorite. After creating a stir in Ellicott City at a 4th of July party, with our outdoor set at the annual Devil's Elbow Independence Day Bash leading to the cops showing up for "loud cussing", we somehow managed to get on an all-day punk rock festival in an old theater in Richmond, VA which reeked of piss and other bodily fluids. After finding out we were headlining this train wreck, I slid off to get some new ink while the rest of the boys proceeded to...ahem...squeeze some beer money out of the promoter and get rip-roaring drunk. Our roadie Frank was arrested for tagging a building and by the time show time came around, the band could barely stand up, let alone play. But play we did and we rocked that toilet of a theater.
My original tenure in United 121 was cut short when I moved to Baltimore. The logistics of my getting to practice was a nightmare, so I gracefully bowed out and, ironically, the band took off from then. In a quick series of lineup changes, Donny G replaced a departing Taylor, and DC punk rock icon Kent Stax, of Scream and Suspects fame, replaced Geoff, who was by now finishing high school in Pennsylvania after being kicked out of numerous schools in the DC area. Kent's old Scream bandmate Harley was brought in briefly to take over lead guitar duties, only to be replaced himself by one Richard Gibson, formerly of MFD and Dizzy Dizzy. Richard's insistence on professionalism and quality tightened 121 up even more and they were soon making quite a name for themselves in the few local clubs, most notably Phantasmagoria in Wheaton, MD, which became the epicenter for the DC/MD/VA punk rock scene in the late 90s.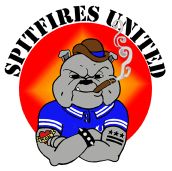 It was only a matter of time before the bug bit me again and, as luck would have it, the band needed my services at a critical time. Due to an obvious misunderstanding with the club management, Dimitri was forcibly removed from Phantasmagoria, leaving the band facing a packed house at their first headlining gig without a bass player. Enter myself. As I had a hand in writing more than half the set at that point, and keeping myself up to date on the rest of the set, I was able, after some heavy negotiations (namely, free beer for me), to pick up the bass and away we went, tearing through what many people remember to be one the best sets the band ever performed. After the gig, I was invited back and the band became a five piece orchestra of Oi!
More stories to come...